Fundamental of Information Literacy Skills Workshop (For First-Year Students)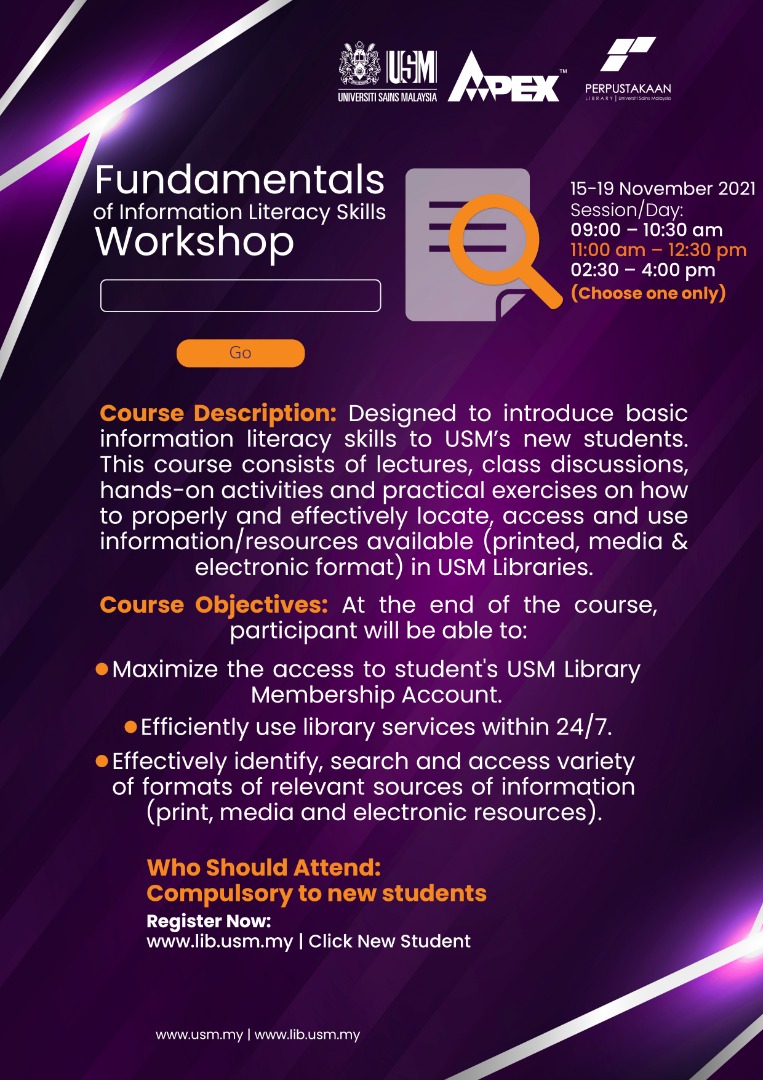 For First-Year Students: Fundamental of Information Literacy Skills Workshop
Our Library will conduct a series of virtual workshop sessions on 'Fundamental of Information Literacy Skills' for new students next week. Attendance is compulsory.
Kindly register at https://referencephsusm.wordpress.com/bengkel-jom-cari-2021-2022/.
Choose our school. The workshop session for our school is on 18 November 2021, 10.30 a.m-12.00 noon.
Click on the registration button.
Fill in the form and submit.
Confirmation of the registration will be sent to the registered email. You will receive workshop link a day before the workshop.
If you have any problems, please email to rujukan@usm.my or WhatsApp: www.wasap.my/6046535350