International Student Admission
Mathematics has a significant impact on our everyday lives. Whether it is species conservation, cancer research, economic forecasting, search engines or infrastructure design, these real-life applications work the way they do due to the advancement in analytical and computational techniques, as well as methods from the mathematical sciences.
At SCHOOL OF MATHEMATICAL SCIENCES, UNIVERSITI SAINS MALAYSIA, we train our undergraduate students to acquire a broad set of qualitative and quantitative skills and knowledge for use in numerous fields.
The School offers several undergraduate degrees:
Bachelor of Science (Mathematics)
Bachelor of Applied Science (majoring in Mathematical Modelling, Applied Statistics, Operations Research, or Mathematics and Economics).
These programs provide a wide range of options and flexibility, allowing you to combine subjects in a way that matches your ambition with your personal interests.
For more information about our courses, please click 'Find Out More' tab above.
If you would like to apply for our degree programs, please visit: https://pohon.usm.my . The deadline for international application is on 15 June 2017 for September 2017/2018 intakes.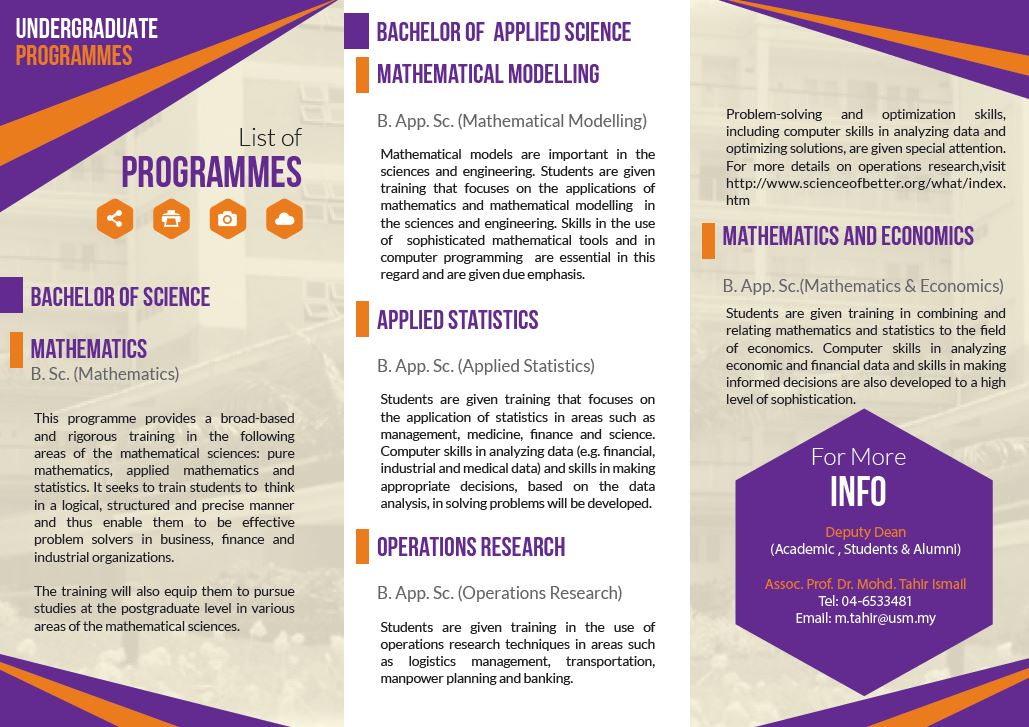 Click here to for a larger view
There are various activities available for USM students. There are many societies offering many programs for a vibrant student life. School of Mathematical Sciences offers its own Mathematics Society of USM.
Our recent activities includes but are not limited to
Interaction day for new students

Talent show

Annual dinner

Rubic Cube competition

Trip to Thailand and Pulau Perhentian

Mathematics Camp for primary and secondary school students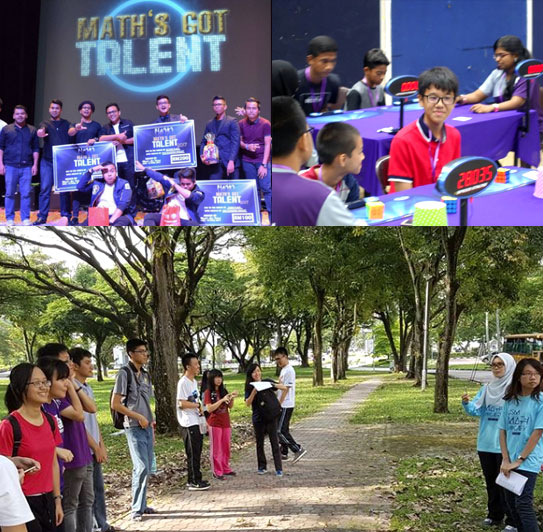 Browse their activities on Facebook by clicking here.
Online application can be done through
Questions?

For any enquiry regarding our program, you may contact Acting Deputy Dean of Academic, Dr Nuzlinda Abdul Rahman atnuzlinda@usm.my
The deadline for international application is on 15 June 2017 for September 2017/2018 intakes.
For February 2018 intakes, the deadline is 15th of October 2017