The National Statistics Competition 2017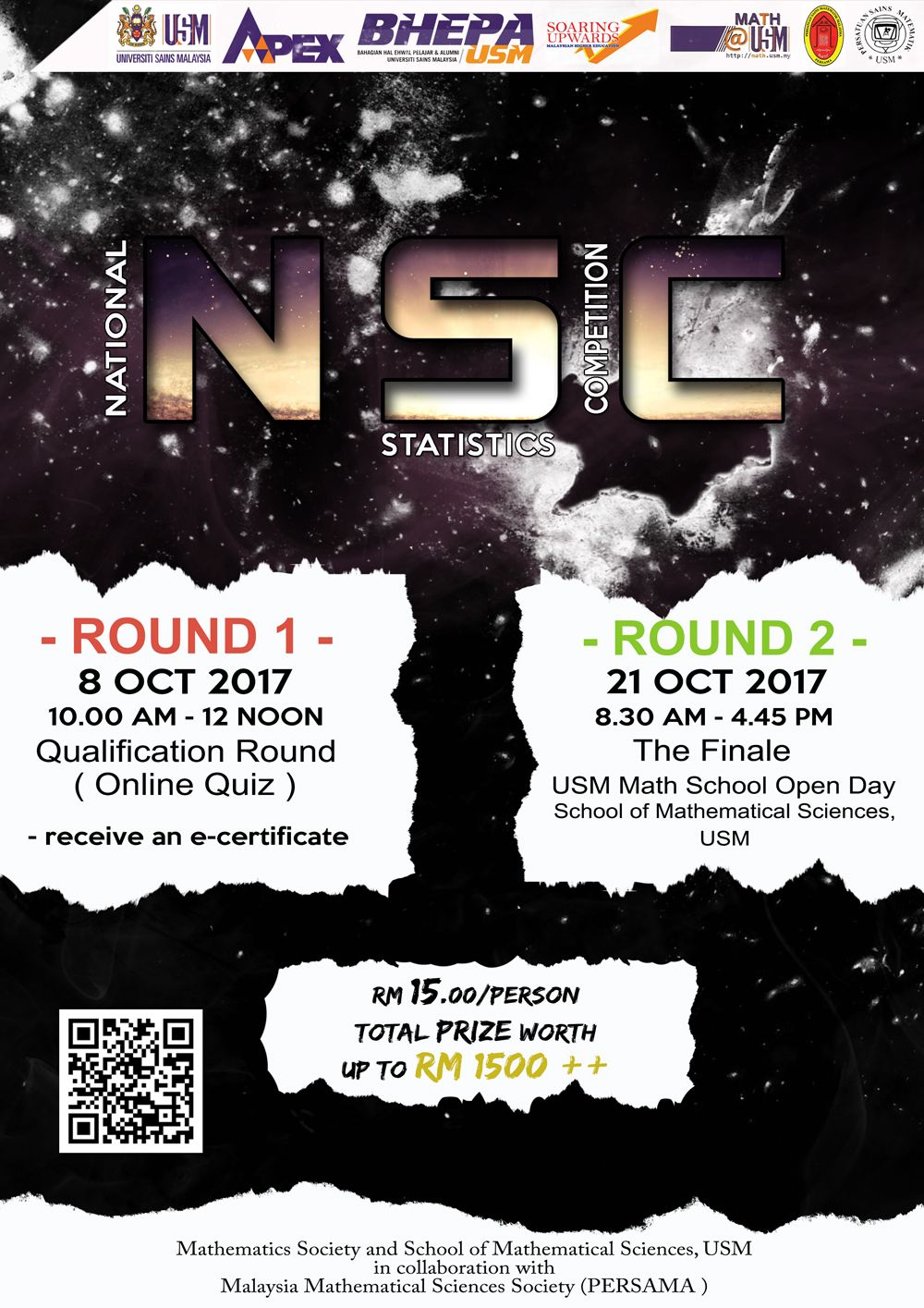 It is commonly believed that anyone who tabulates numbers is a statistician. This is like believing that anyone who owns a scalpel is a surgeon.

Statistics, as simple as the word may sound, revolves around the world in so many different, yet significant, ways. The field of Statistics is so widely applied into many different areas, that it became one of the vital elements in decision making.

Having said that, do you think you understand the world of Statistics well? Or, do you want to challenge yourself and test your understanding in Statistics?

The National Statistics Competition 2017, organized for the very first time, will be a challenge to you. It defines your skills in 3 main areas, Data Description, Probability and Probability Distribution. The fun of numbers is not just by calculating, but by formulating the logical thinking behind it.

Besides, winners will walk away with total prize worth up to Rm1500++!

Interested? Come and challenge yourself! This competition is opened to students from the age of 18-22 (Those pursuing Pre-University courses as well as Undergraduates)! Hesitate no more! Sign up today and test your skills tomorrow!
Register - https://goo.gl/forms/I1jsSNAPbFyGS7Rl1
Competition_Format - https://goo.gl/9SCXXu
Event_Detail - https://goo.gl/1X9QEM
#NSC2017#NationalStatisticsCompetition#Statistics