We cordially invite everyone to attend the next Math Colloquium Series by School of Mathematical Sciences, Universiti Sains Malaysia. The details of the colloquium are as follows:
Date: 1 April 2021 (Thursday)
Title: Global Universities for Mathematics: Where Do They Publish?
Time: 2.30-4.30 PM (Malaysia time)
Speaker: Prof. Dato' Indera Dr. Rosihan M. Ali (School of Mathematical Sciences, USM)
Webex link: https://bit.ly/2O3h8Ia
We will also livestream the seminar on Facebook.
Save the date!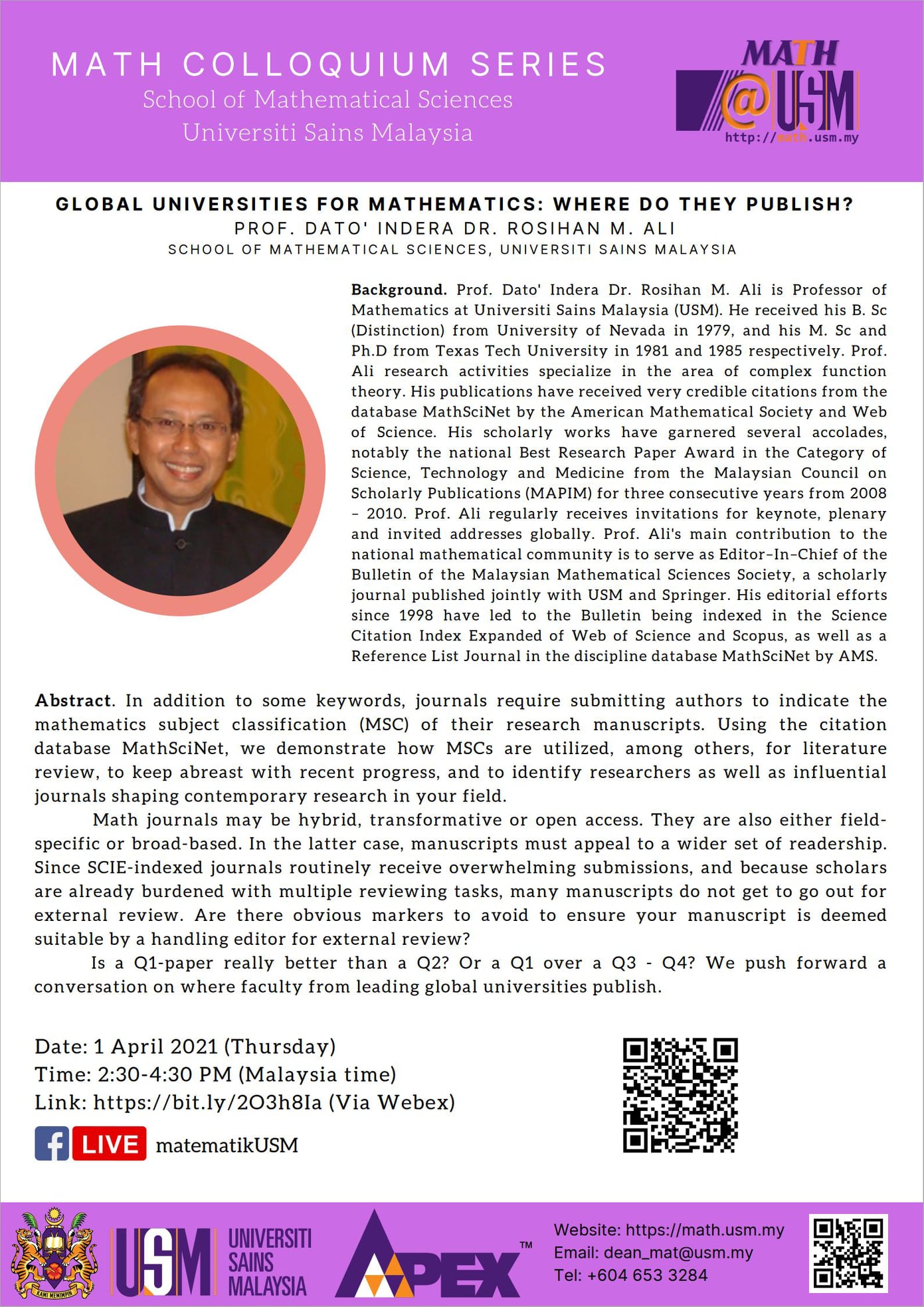 Assalamu'alaikum dan salam sejahtera,
Dilampirkan senarai kumpulan pelajar yang mengambil kursus HFE224 pada Semester 2, Sidang Akademik 2020/2021. Sila rujuk garis panduan kursus di sini.
Yazariah Mohd Yatim
Penyelia Kursus Baharu Kelompok U1
PPSM