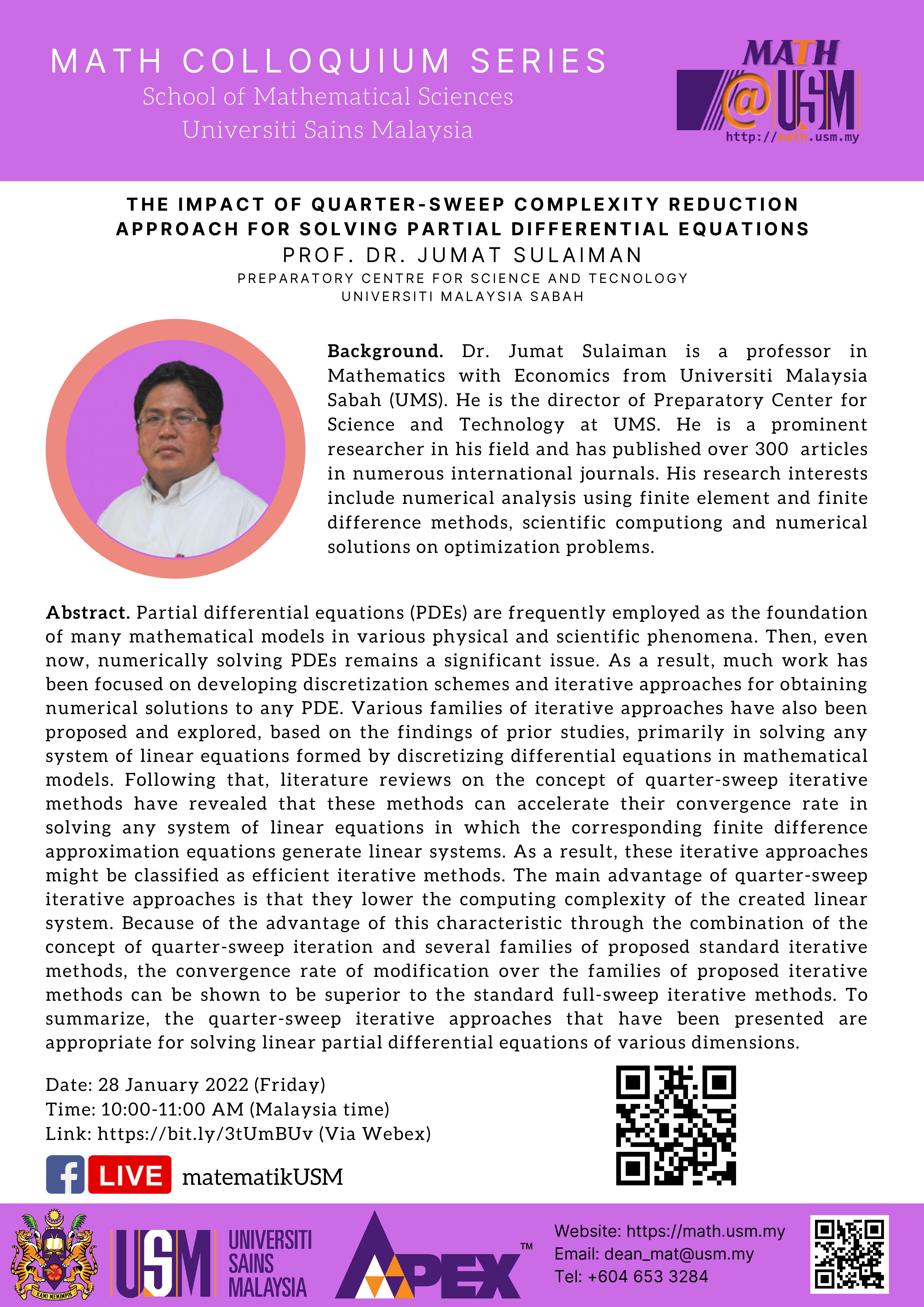 Sukacita dimaklumkan bahawa Pusat Pengajian Sains Matematik akan mengadakan Siri Ceramah Minggu ke-14 Sesi Akademik 2021/2022 Kolokium Penyelidikan (ONLINE) dan siri ini terbuka kepada semua staf akademik PPSM (mengikut kumpulan penyelidikan), pelajar siswazah serta ahli akademik luar seperti ketetapan berikut:
Tarikh : 28 Januari 2022 (Jumaat)
Masa : 10.00 am-11 am
Penceramah : Prof. Dr. Jumat Sulaiman (University Malaysia Sabah)
Tajuk : The Impact of Quarter-Sweep Complexity Reduction Approach for Solving Partial Differential Equations
Link: https://bit.ly/3tUmBUv (Via Webex)
Kehadiran semua staf akademik amatlah dihargai untuk sama-sama berkongsi isu serta ilmu penulisan penyelidikan dan diharap usaha ini membuka lebih banyak kerjasama dari segi penerokaan bidang penyelidikan sesama kita. Abstrak dan profail penceramah adalah seperti di lampiran. Sekian, terima kasih.