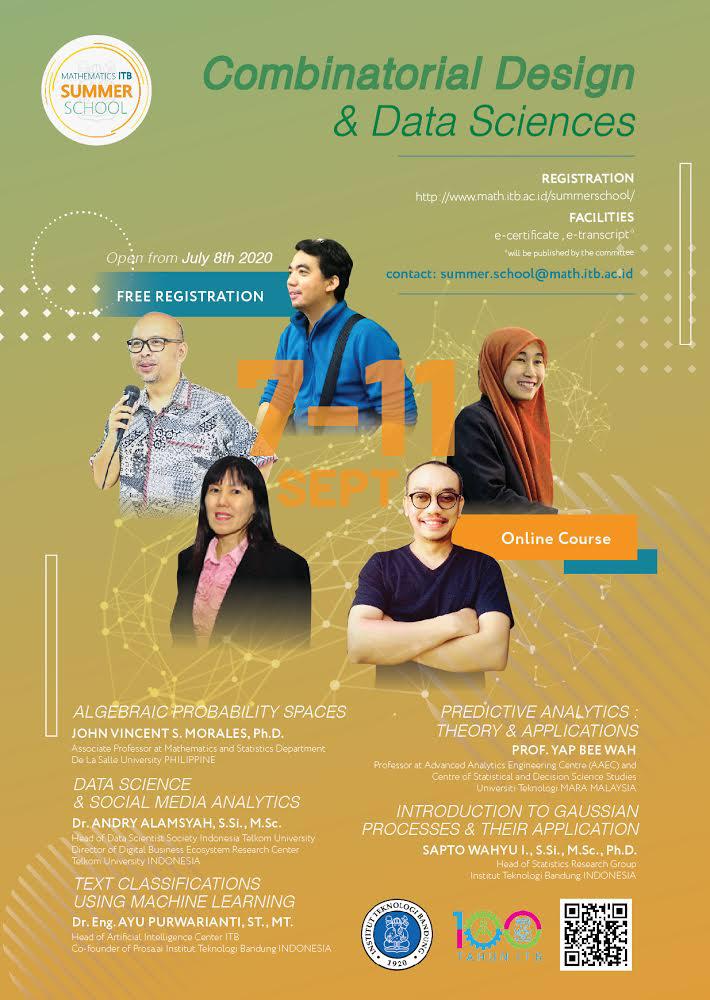 Mathematics ITB Summer School
September 7 – 11, 2020
Online Summer School on Combinatorial Design and Data Sciences will be organized by Institut Teknologi Bandung, Indonesia.
We invite final year of undergraduate students, master students, and early-years of PhD students from any departments to participate in our program.
Registration is free but limited places available.
For more info, please visit