USM NSC2022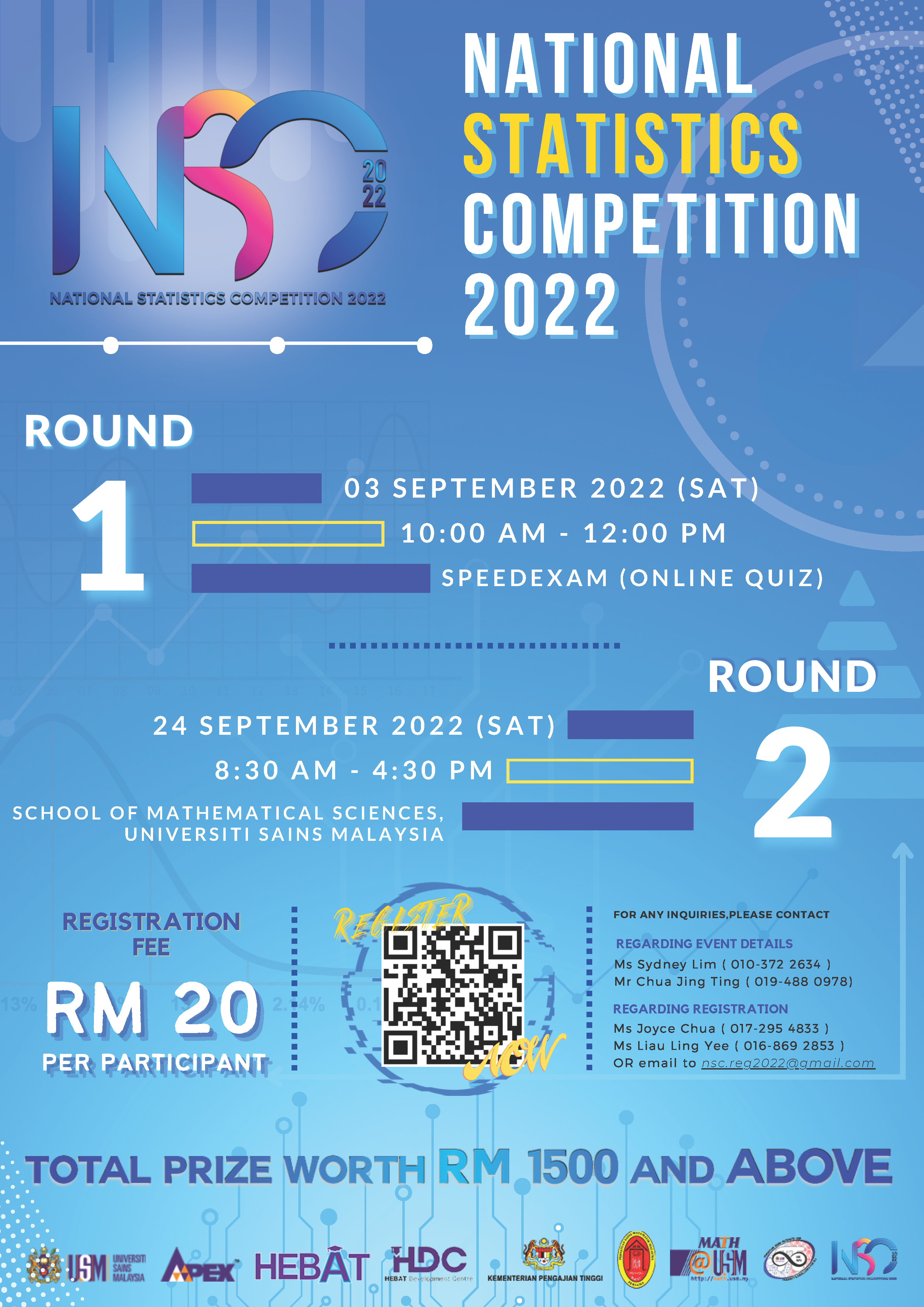 Here comes the golden opportunity for all math lovers!
Don't miss this opportunity to be the shining star in this competition!
Important event details are as below:
Round 1(Qualifying Round): 3 September 2022
Round 2(Final Round): 24 September 2022
Registration fee: RM 20 per participant
Registration closing date: 14 August 2022
Don't hesitate anymore, register now at https://bit.ly/usmnsc2022 !
Follow our official website and pages for more updates!
Official Facebook page: https://www.facebook.com/USMnsc
Official Instagram page: https://www.instagram.com/nationalstatisticscompetition/
Official website: https://rebrand.ly/nsc_usm
#NSC2022
#NationalStatisticsCompetition
#CultivatesInterestTowardsStatistics